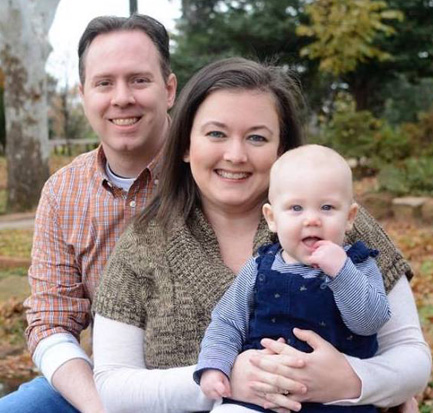 Bryan Womack, OD
Listen to Dr. Womack describe his work as an optometrist for a moment and you'll hear the passion he has for his career. His daily mission is to help each unique patient see his or her world brighter and more clearly than ever before. That's why Dr. Womack received his Bachelor's Degree from Oklahoma State University and then his Doctorate in Optometry from the respected Northeastern State University College of Optometry. He not only attends advanced continuing education, but he also keeps educated on the latest technologies and products to improve your overall eye health. In his spare time, Dr. Womack enjoys spending time with his family, his wife Shannon and little girl Kylee. They are excited to be welcoming a second daughter in October!
CERTIFICATIONS
Anterior Segment Laser
Orthokeratology
SynergEyes Fitting
ADVANCED CLINICAL EXPERIENCE
Glaucoma
Ocular disease
Infant vision
Low vision, as well as many other areas.
MEMBERSHIPS & AFFILIATIONS
Oklahoma Association of Optometric Physicians
Oklahoma Leader Optometry Class 3
American Optometric Association
Past Adjunct Professor, Northeastern State University – Oklahoma College of Optometry
Dr. Womack enjoys getting to know his patients – people of all ages and backgrounds – and enjoys helping them find the vision solution that fits in every way.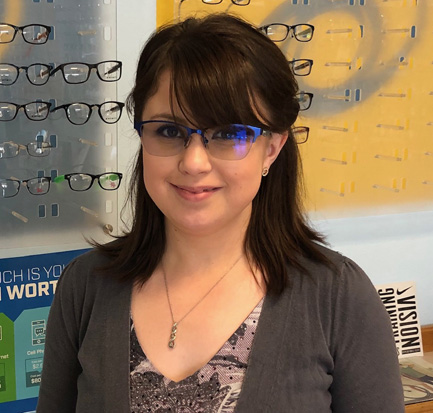 Sarah
Office Manager
Sarah has been with Bright Eyes Family Eye Care since July 2017. With years of experience, Sarah is proficient in working up patients for an exam, guiding patients on the right fit for glasses, glasses repair, and insurance knowledge. When not in the office, Sarah spends her free time taking care of her two boys and spending time with her husband.
We're here to help. Contact Us!